Creators and musicians searching for a flexible — yet eminently portable — audio interface will find the Lewitt Connect 6 very inspiring. Connect 6 boasts two low-noise mic preamps with a healthy 72dB of gain, along with two individual headphones outputs, and a generous cache of exciting features. Potent hardware-based DSP enables high-powered routing, mixing, monitoring, and zero-latency effects. You also get an Auto Setup function for hassle-free optimization for any sound source. Connect 6 also offers full mobile device audio integration with charging via USB-C, so you can take it where the action is — no cables required. Beyond that, this audio interface's Control Center software enables you to create two independent audio mixes with three software channels, a loopback channel, and more. Lewitt's Connect 6 is a USB-C audio interface with pro-level sound and game-changing flexibility.
Getting studio-quality sound has never been easier
Creating great-sounding audio content is a breeze with Connect 6. This audio interface includes two crystal-clean mic preamps with an impressive 72dB of gain, an outstanding -133dBv (A-weighted) of self-noise, and an extraordinary 0.002% of total harmonic distortion. Connect 6's Auto Setup function automatically dials in optimal settings for your voice or instrument, ensuring a hassle-free recording experience. You also get powerful hardware-based DSP that delivers zero-latency effects, including a compressor, EQ, expander, and maximizer, plus effortless routing, mixing, and monitoring. At Sweetwater, we've found that Connect 6's onboard DSP ensures a stable recording setup regardless of your computer's performance. Everything is managed on a single device for the utmost in convenie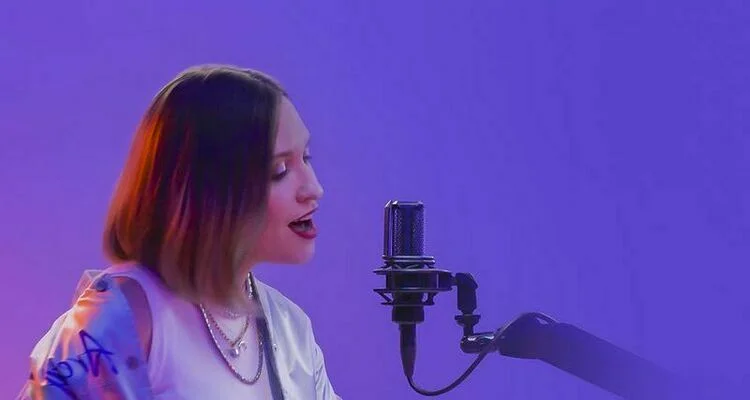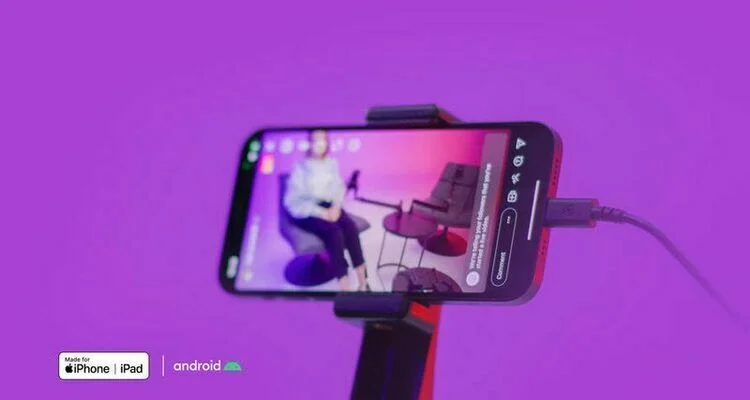 Tailor-made for smartphones and tablets
The Lewitt Connect 6 offers full integration with mobile devices, making it an ideal choice for on-the-go recording. It offers lossless digital audio transfer between a computer and a mobile device via USB-C. You can stream audio directly to Instagram, TikTok, and other social media platforms. You can also capture audio from your smartphone for modern studio workflows. Connect 6 conveniently charges your phone while using it for streaming or content production. To top it off, this interface is Apple MFi certified for iPhone and iPad, and it works with equally well with Android phones and tablets.
Send anything anywhere with Control Center
Taking control of your mix with Connect 6 is a pleasant experience, thanks to Lewitt's Control Center software. This software lets you take full digital control of the interface's I/O. To start with, you get two independent master mixes with a 1-knob maximizer. Content creators will appreciate that Connect 6 includes three software channels for custom routing, plus a loopback channel to digitally record your computer's audio. A mobile device input/output rounds out this USB-C audio interface's well-rounded internal mixing capabilities.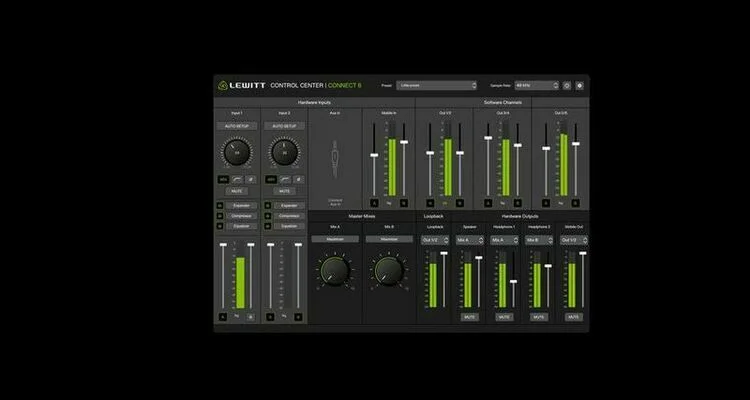 Lewitt Connect 6 USB-C Audio interface Features:
2 crystal-clean mic preamps with an impressive 72dB of gain
Yields -133dBv (A-weighted) of self-noise and 0.002% THD
Auto Setup function automatically dials in optimal settings for your voice or instrument
Hardware-based DSP delivers zero-latency effects, plus effortless routing, mixing, and monitoring
Built-in effects include a compressor, 4-band EQ, expander, and maximizer
Full mobile audio integration with iOS, iPadOS, and Android devices
Lossless digital audio transfer between a computer and a mobile device via USB-C
Streams audio directly to Instagram, TikTok, and other social media platforms
Captures audio from your smartphone for modern studio workflows
Charges your phone while using it for streaming or content production
Control Center software supplies full digital control of the interface's I/O
2 independent master mixes with a 1-knob maximizer
3 software channels for custom routing
Loopback channel to digitally record your computer's audio
Comes with USB-C to USB-C and USB-C to USB-A cables